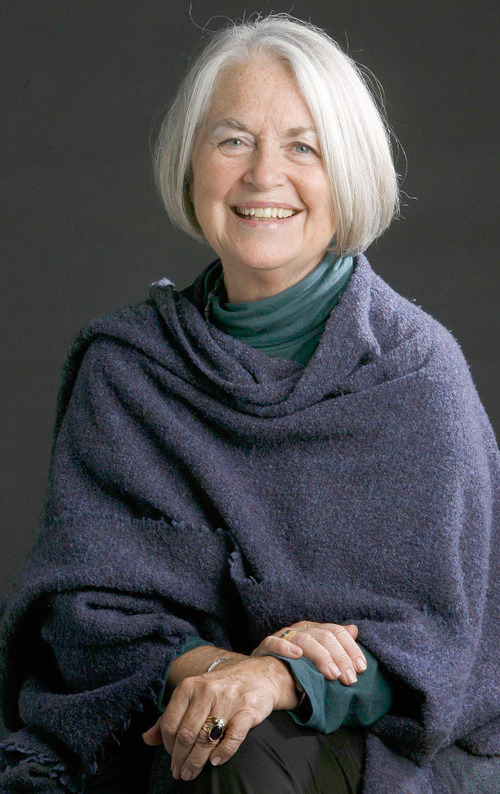 "There is powerful evidence of how stories can and do actually help people heal from wounds of grief, depression, and loss.  All over the world, people have understood that, as John Shea said,  'We turn our pain into narrative so we can bear it; we turn our ecstasy into narrative so we can prolong it…. We tell our stories to live.'"
Sister Judy Dushku, former Boston Stake Relief Society President, shared  examples of how telling stories can motivate and lift us up, also lifting up those we love when they despair. In her session called: STORIES THAT HEAL, she invited conference attendees to share a significant story with one another.
Sister Dushku particularly focused on work she does with THRIVE-Gulu, Inc., her non-profit organization Northern Uganda, which has built a center for trauma healing that provides support for people who have survived a hideous war.  One of the things they do there is tell stories to one another and to those outsiders who want to listen and learn. They tell stories of what life was like for them before the infamous war with the Lord's Resistance Army (headed by the terrifying rebel, Joseph Kony) began its 23 – year assault on their towns and villages.  They tell how they were abducted, after they saw their parents killed, and they tell of how they survived up to a decade in captivity – forced to raise children they were forced to have with the rebels.  Those who are telling their stories report that it helps them to do this telling.  They want to continue.
Now Sister Dushku invites those women interested to join her in a March trip to that center called THRIVE-Gulu, where volunteers from here can assist in gathering stories.  The trip will be from March 2-13, 2015.  She says:
Last August those of us who work with THRIVE-Gulu, Inc., our non-profit NGO (non-governmental organization) went there and began to record some of the stories that people tell us on camera.  It was a moving experience.  We want to continue it, and this spring we are inviting any woman that wants to go, to join us.  We will work directly with the women who survived the war, which ended in 2006.  We will collect their stories on video, editing them and helping put them into a collection at the center for use by counsellors with trauma healing groups.  
Using insights shared at the Women's Conference, we are helping women understand that their stories are not yet over, and that what may have been a discouraging story thus far, may as easily take a different direction and lead to successes and triumphs over past horrors.  Some women from our Stake who are going, are counselors themselves and have faith in this process.  But one does not have to be professionally trained to help in this healing support.  There are many roles to play in meeting the women and talking to them about their pasts and in encouraging them in their new paths to being good parents, in being a success at becoming computer literate, and in being a leader in their communities and families. 
For information about this trip, contact:  Laura McBride <lmcbride@thrivegulu.org>, and/or visit the THRIVE-Gulu website:  https://thrivegulu.org/womensretreat/
Also, there is an information session for the upcoming 2015 Women's Trip to Gulu. We hope you all can make it and bring a friend!  Wednesday January 14th 7:00pm a Judy Dushku's home, 121 Garfield Street, Watertown, MA 02472.
We hope you will join us!